SVM/VMTH Respiratory Protection Program
What is the Respiratory Protection Program?
Respirators are required when employees or students on campus are involved in a work setting that may expose them to chemicals or dust in the air that may be hazardous to breathe.  The UC Davis Respiratory Protection Program establishes guidelines for the use of respirators to protect the health of employees and students who, during their normal duties, can potentially be exposed to hazardous substances.  This program includes all respirators having a "NIOSH*" mark on them (including N-95). 
The SVM/VMTH Respiratory Protection Program follows all guidelines put forth by UC Davis Environmental Health and Safety (EH&S) and the Campus Respiratory Protection Manual.  Currently the program is administered to employees and students, and are performed at Occupational  Health.  The program is in place to control occupational diseases that can be caused by inhaling or breathing contaminated air.
*National Institute for Occupational Safety and Health of the U.S. Department of Health and Human Services certifies respirators
Who needs a respirator at the VMTH?
The VMTH has identified areas of the hospital where a N-95 respirator is an essential personal protective equipment (PPE).  Common areas where employees and students may need a respirator include:
Livestock Medicine
Anatomic Pathology
Necropsy
LAC Isolation
CAPE
SAC/LAC Anesthesia
Why do I need a respirator at the VMTH?
The respiratory system is constantly working to cleanse and purify the inspired air.  Some activities and/or environments require the extra protection of equipment designed specifically to protect against hazards that may enter the body through the nose and mouth when breathing.  Only a properly fitted respirator can help protect you.  Shape of your face, facial hair, and eyeglasses are some conditions that can affect respirator fit.  Choosing a respirator that both fits properly and provides protection required for a specific type of contaminant is essential.  Suspected hazards that may warrant a respirator include:
Chlamydia

Coccidioides immitis

(Valley Fever)

Coxiella burnettii (Q-Fever)
Francisella tularensis
Mycobacterium tuberculosis
Yersinia pestis
Anesthetic gas
Antineoplastic drugs
* Please refer to the SAC/LAC Infectious Disease Manual for more guidance.  Service area managers/supervisors should be able to help answer questions/concerns.
Why do I need a medical clearance to wear a respirator?
Employees/students requiring a respirator must be medically screened to identify any health conditions that might prohibit or limit the use of a respirator.  Medical clearance for employees is received through Occupational Health Services.  Vet Med students receive their medical clearance through Student Health and Counseling Services.  Medical clearances are only good for one year.
Why do I need to get fit tested to wear a respirator?
CalOSHA requires employers to fit test employees when a respirator is required in the workplace.  In order to wear a respirator, an individual must be medically cleared to wear one.  Anyone wearing a respirator that is NIOSH approved must be fit tested first.  In order to safely protect everyone working at the SVM/VMTH, these guideliness apply to employees AND students.  Fit testing is required annually.
What is the difference between a dust mask and a respirator?
Dust mask are not NIOSH approved.  NIOSH approved respirators, such as a N-95, requires medical certification, training, and annual fit testing.  N-95 respirators will have NIOSH printed on the box and/or mask.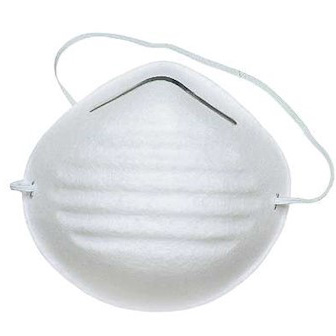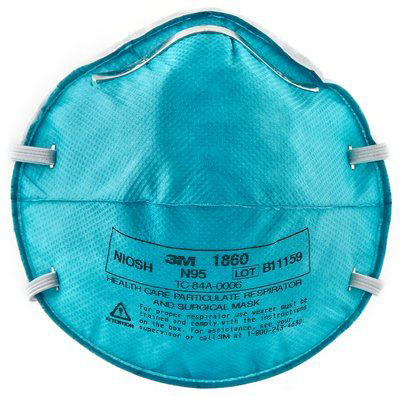 How do I get trained and fit tested to wear a respirator?
Depending on if you're an employee or a student, the process to obtain a medical clearance and to get fit tested, varies.  Please refer to the menu bar on the left.
After fit testing, where do I get a respirator?
Service areas that require a N-95 respirator will have the PPE on-site.  Remember to only wear the make/model/size of the respirator you were fit tested for.